MICE Club LIVE
Review 2016
This was our event on 07. and 08. March 2016 in Dresden
© MICE Club / UDO GEISLER PHOTOGRAPHIE


Highlights of MICE Club LIVE 2016:

The participants introduced themselves in a relaxed, equal peer atmosphere in a seated circle in the arena-like Lipsiusbau with the help of the Catchbox, a throwable microphone from Finland.

A short walk in the fresh air for a change of location offered plenty of opportunity for discussion – as well as exploring the city of Dresden.

As an introduction to a discussion on creativity Raphaela Dell ventured a look into the 'creative void'. Peter 'Paku' Pakulat raised a few chuckles ​​in his keynote speech by illustrating the effectiveness and impact of words and images using entertaining examples.

In the subsequent design workshop, the participants could experiment with different creative techniques and methods in small groups. The participating suppliers' products were to be used as a focal point for the designs being developed.

At the exclusive evening event at the Residenzschloss with a visit to the Green Vault, the guests enjoyed a loose get-together evening with stimulating conversation while marvelling the embellished painted vaulted roof of the chapel and experiencing a selection of wines from Saxony and fine chocolates.

After a morning transfer by tram the second day of activity started in Ostra-Park with two-hour immersion workshops. While Holger Nils Pohl placed the participants' business models under scrutiny, Raphaela Dell gave valuable tips for honing presentation skills. Peter Pakulat introduced the participants of his workshop to the secrets of developing successful event slogans.

In the subsequent lecture by the EVENTLawyers on "Protection of ideas and concepts for event formats" participants learned how to develop, protect and defend creative event formats within their legal framework.

The highlight of the MICE Club LIVE 2016 were the thematic conceptual workshops covering current trends in which experienced personas from the event industry contributed to the discussion with content and methods from their own practical experience.

Finally, the MICE Club drew attention to the topic of sustainability: with partners 2bdifferent and CO2OL the MICE Club LIVE was performed as a "Sustainable Event" for the first time.
Impressions
Impressions from Monday, 7th March:
Impressions from Thursday, 8th March:
© MICE Club / UDO GEISLER PHOTOGRAPHIE
Speakers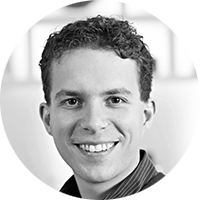 HOLGER NILS POHL
Interrupted architectural studies, an apprenticeship as a carpenter and studying with distinction to become a communications designer, are what shaped Holger's career's first steps. Since then he has converted complex content and processes into easily understandable and reusable pieces. He does this as a Visual Strategy Facilitator - for start-ups, NGOs, large firms and global corporations. His main focus is on working with and for people – always under the motto "Share knowledge, bring benefits and develop ideas". This leads to the innovative concepts of tomorrow.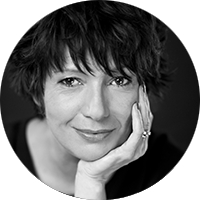 RAPHAELA DELL
Raphaela is a trained actress and presenter and has worked as a coach and trainer for over 10 years. After training to become an actress she performed on many German stages and hosted numerous television shows. She also learned the craft of media journalism from scratch. Writing for reading and listening comprehension became the focal point of her business as well as the effective use of the written word in presentations. Today she is a partner of the Institute for Applied Creativity IAK Cologne.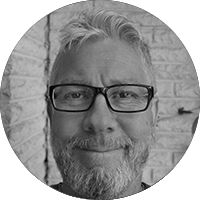 PETER "PAKU" PAKULAT
Peter Pakulat lives in Hamburg and earns his living as a freelance creative coach, writer and author. After studying German philology and philosophy, he began his career as a copywriter, creative director and managing director in advertising agencies before founding die Freigeisterei (translation: Freethinking) in 2005 and has since worked as a creative coach and author.
Programm
Monday, 07.03.2016

10:30 – 11:30
Registration and welcome coffee
11:30 – 13:00
Introductions of the planners & contributors

| Entering the MICE Club Arena


How does the event sector solve problems with creativity and innovation?
13:00 – 14:15
Networking-Lunch
14:15 – 15:45
Innovationskultur und Kreativität als Antriebsmotor für die Eventbranche

| Interaktive Keynotes

15:45 – 16:15
Kaffeepause
16:15 – 17:55
Conceptworkshops

| Smallgroup workshops


Brainstorming, Metaplan and 6-3-5 Brainwriting was yesterday – the new tools in our method-toolbelt are named Grand Tour, Living Product, Gastwelten und Co.
17:55 – 18:30
Which methods fit me and my task requirements? – Evaluationround in plenum

| Interactive Plenumsession

18:30 – 19:45
Break Time for freshen up
19:45
Venue in the Hotellobby
20:00 – 23:30
Evening Event
Tuesday, 08.03.2016

09:30 – 11:30
Helping people help themselves: Three workshops to selct with practical tips for self-reflection

| Interactive workshops in large groups

11:30 – 11:45
Coffe break
11:45 – 12:30
Idea- and Conceptprotection of event formats

| Talk

12:30 – 13:45
Networking-Lunch
13:45 – 15:15
Concept workshops | 6 theme-strands for selction

| Interactive workshops in small groups

15:15 – 16:00
Final session

| Group presentations


Which methods yield which results? – Experience reports from the group workshops
16:00
Official end
Participants Feedback

Gerrit Jessen, MCI Deutschland
"The interaction between suppliers and planners was staged in a very subtle and interesting way. The fact that the "informal you (Du)" was used right from the start helped break the ice. From a content perspective, I found the topic "trademarks" very interesting. I met people that I would clearly never have met without this event."

Denise Wallrath, Sparkasse KölnBonn
"This is my first time in Dresden and I really like it, in particular because we have seen a lot of venues. There are great local suppliers, from my region too, one or two of whom I will definitely contact again. I really liked the entire experience. I met with very many different people."

Dennis Ehlen, M.&E. Sales Manager, Central Europe, NH Hoteles Deutschland GmbH
"I want to say thank you for a great event. I found it very inspiring and varied. The mix of participants was great and the change of venues on the first day was outstanding, plus I got a great impression of Dresden while I was there."

Ursula Kaufmann, Kongresskultur Bregenz
"I have just told my colleagues about the very intense, totally exciting two days in Dresden - we need such events, especially in sales. It is remarkable how meeting others becomes different if you do not have to present yourself as a 'supplier'."

Thomas Wieland, Celesio AG
"Thank you for 2 1/2 days packed with stimulating ideas, information and great participants. I will drive happily home and be taking lots on board for my day-to-day business. I have rarely experienced such a creative exchange with so many different people at eye-to-eye level. Looking forward already to 2017, because I'm sure I'll be there again!"